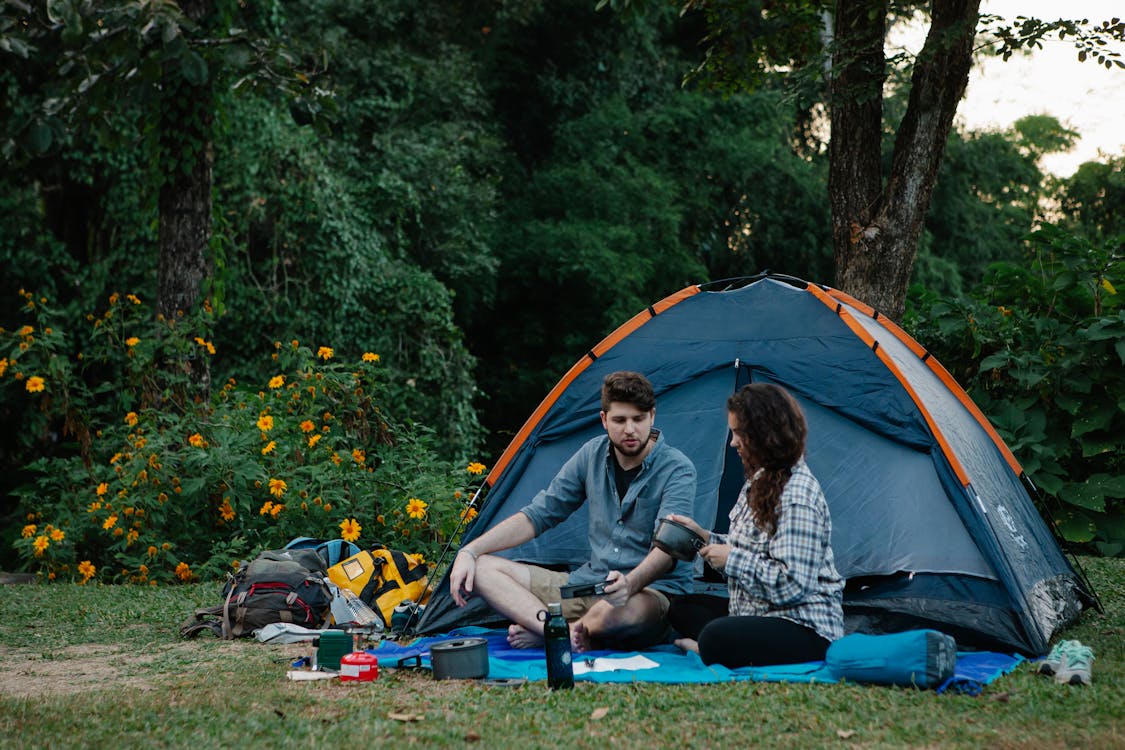 A good soft-sided cooler is a necessary accessory for any outdoor enthusiast. Whether you are going on a hike, to the beach, or just looking for something to keep your food and drinks cold while driving from place to place, a good-quality soft cooler will get the job done. However, it can be not easy to know which one to choose with so many different options available. So here's a list of the best soft coolers you can buy.
Our Top Picks For the Best soft cooler
Reviews Of The Best soft cooler
AO Coolers Original Soft Cooler with High-Density Insulation
AO Coolers Original Soft Cooler is the perfect companion for any excursion. This soft-sided cooler packs all of the storage and insulation power of a hard-sided cooler, but it's made with durable, easy-to-clean, and flexible material that will stand up to your travels.
The two inches of high-density insulation keep ice solid for up to 24 hours in 120-degree weather. You can enjoy picnics on warm days or bring cold drinks at sporting events and parties. No matter how long the event goes, the Original Soft Cooler will keep hot things hot and cold things cold.
Despite its compact size, the AO Coolers Original Soft Cooler holds more than enough food and beverages (or fishing bait!) for a good time. This cooler can fit 12 cans plus 5 pounds of ice.
Although the cooler seems pretty durable, we felt its fabric was weak in certain areas. Users have reported their AO Original Coolers tearing with use. We also felt the opening could've had a better shape.
Pros:
The two inches of high-density insulation keep ice solid for up to 24 hours.
There's more than enough storage space for your food and beverages.
Easy to wash and compact.
Cons:
The fabric feels weak in certain areas.
The mouth could've been a little more flexible.
Yeti Hopper Flip 12
Hip outdoor enthusiasts know that the last thing you want to do is spend your big-game hunting or fishing excursion with a wimpy cooler. That's why the Yeti Hopper Flip 12 is designed to withstand extreme conditions and wear and tear, all while keeping your food and beverages chilled.
This compact soft cooler accommodates 12 cans worth of cold drinks and keeps them chilly for days in a row, no matter what the weather brings.
With its 100% leakproof HydroLock zipper and double-layered waterproof, puncture-resistant, and mold-resistant DryHide Shell, this sturdy personal cooler will keep up with whatever adventures come your way.
The only fault we found with this cooler was its tight zipper. Although the cooler comes with zipper lube, we couldn't get it to work smoothly. Other than that, this cooler is an excellent investment.
Pros:
Holds 12 cans worth of beverages and ice.
Waterproof, puncture-resistant, and mold-resistant.
One of the most durable soft coolers you'll find.
Double-layered zipper for extra protection.
Cons:
The zipper is super stiff and hard to move.
YETI Hopper M30 Portable Soft Cooler
The YETI Hopper M30 Portable Soft Cooler keeps ice frozen for up to three days and beverages four times as long as other brands! It has a wide-sized opening at the top that makes filling and packing easy and hassle-free. This ultra-capacious cooler combines performance with technological superiority.
Equipped with the Hydroshield Closure to provide an ultra leak-resistant seal, this soft cooler ditches the zipper problem⁠—the one that users experienced with the Flip 12⁠—by replacing it with strong magnets.
The insides use closed-cell foam that is far superior in holding ice than your typical soft coolers.
The few flaws we found about this cooler are that it takes a long time to dry despite being easy to wash. Also, the spring-loaded magnetic lid is a bit too good at staying shut.
Pros:
The ultra-capacious exterior holds more than enough beverages and ice.
Easy to load, thanks to the wide-mouth opening.
The inside boasts high-quality insulation that keeps ice frozen for three days.
A strong and secure magnetic lid makes sure the cooler won't open accidentally.
Cons:
Takes ages to dry after washing, even if you use a towel to absorb all the water.
The magnetic lid is a bit too strong and doesn't let go easily.
OtterBox Trooper Cooler
For long work, fishing, hunting, and camping trips, or a day at the beach with your friends⁠—the OtterBox Trooper Cooler gives you the extra endurance to go the distance.
The 20-quart size easily holds enough food and drink for an entire day, even in warm conditions, so that you can focus on the fun instead. High-quality insulation claims to keep food fresh for up to three days, while the leakproof seals keep leaks from ruining anything inside.
The exterior pockets are water-resistant for convenience, whether you need to grab snacks or store something else without worrying about exposure. Best of all, there's an included bottle opener for those post-work drinks!
Although the OtterBox Trooper Cooler is light and easy to carry, note that it isn't the most capacious soft cooler on our list. We were also disappointed by the build quality of the plastic material on the soft cooler.
Pros:
Holds up to three days' worth of food and drinks.
Comes with easy-to-carry backpack straps for travel convenience.
Exterior pockets are water-resistant for added protection.
The bottle opener adds a touch to the overall upscale design.
Cons:
Build quality of the plastic material isn't as outstanding as expected.
Ice retention isn't as impressive compared to other brands.
Coleman Soft Cooler Bag | 16 Can Cooler
Sometimes you want to pack a lot of drinks, and sometimes you just need a few. Whatever your needs are, the Coleman Cooler Bag is perfect for transporting up to 16 cans of your favorite drink with ease and convenience.
The Coleman Cooler Bag has fully removable liners that allow for convenient storage and washing. The zippered main compartment makes it simple to store anything from snacks and sandwiches to beverages and fruits on any hot day.
With pockets for everything from keys and sunglasses right down to cell phones and wallets, there's plenty of room that can all be secured easily with the included shoulder strap.
Instead of worrying about leaks or spills⁠—heat-welded seams will keep your drinks warm or cold on any adventure.
Unfortunately, this is another soft cooler that suffers from the zipper problem. We also found the capacity questionable as the cooler only held 16 cans and left no room for ice. Still, with the price tag that low, this is a great value cooler.
Pros:
Pockets for everything you need on any trip.
Easy to wash and stow.
Amazing value for money.
Sealed seams mean no leaks or spills.
Very lightweight and easy to carry with the included shoulder strap.
Cons:
The zipper is a bit weak.
The capacity is a bit too small for our liking.
Buyer's Guide For the Best soft cooler
Capacity
How many people will accompany you, and what will the cooler be carrying? If it is for a four-person picnic, you will obviously need a cooler that can carry refreshments for those four people, whereas if it is for a 1-2 person camping trip, you might not need something as large.
Note that the larger the soft cooler, the heavier it will be, and lugging it around can drain you. So pick a size that gives you the best ratio of capacity to weight.
Materials
Soft coolers are made from various materials like polyester, cotton, nylon, neoprene, vinyl, canvas, and other fabrics. Each material comes with its own advantages and drawbacks.
For example, polyester is easier to clean and very lightweight but has a shorter lifespan. On the other hand, Nylon is much sturdier, longer-lasting, and water-resistant, but it can be a bit heavier. It all depends on your priorities.
Portability
You will also need to consider how important portability is for you. You can go from a small shoulder bag cooler to a rolling hard-shell cooler, a backpack cooler to a wheeled cooler, and so on.
Also, look for features like shoulder straps, carrying handles, built-in wheels, etc. Some are for dragging along on wheels, while some are meant to be carried by hand or a shoulder strap.
Insulation
How long do you want your food to stay cold? Consider the length of your trip and make sure your soft cooler can work that long.
High-density foam is the most effective, yet it is also the least durable. High-density solid foam will keep your food cold for 2 to 4 days, while lower density foam will do so only for one day.
Durability
Vinyl is the most durable fabric, but it's also heavy. Canvas is lighter but won't last as long. Nylon is very sturdy, but it doesn't breathe well. It all depends on your needs and what you are willing to pay for.
Durability also depends on your use. If you will be loading and unloading your cooler often, then it is best to go with a product that is more durable or at least has reinforced handles and corners.
Price
Pricier soft coolers are typically more durable and of higher quality, but if you will only be using them for a camping trip once in a while, you might want to go with the cheap ones. They'll do the job while not burdening you financially.
The price also depends on the insulating capability of the soft cooler. If you want a cooler that can maintain the temperature of its contents for long periods of time, you will need to pay more.
Additional features
Some soft coolers come with additional features like wheels, bottle openers, seat cushions, shoulder straps, interior pockets, and outside pockets.
Extra features can raise the price but will provide you with the convenience that you never knew you needed.
Design and Style
Last but not least, design and style is a big factor that determines whether or not you'll be satisfied with your purchase.
Unlike the previous criteria, design and style won't affect how well the soft cooler performs, but aesthetics do matter. You wouldn't want something ugly spoiling your style when you're out on the beach or at a picnic.
Final Thoughts:
Buying a good soft cooler can be quite difficult due to the number of options, but we hope our article and buyer's guide made things a bit easy for you. Keep in mind what you're going to use the soft cooler for⁠—and how often⁠—before making a purchase decision. You also need to consider the size-to-weight ratio and insulation efficiency if you plan to use it for long periods of time without access to electricity or ice packs.